If you are advertising using KMG Search currently, that's fabulous. But why stop there? Within Google alone, you can expand your reach. If you are an E-Commerce client, how about Google Display and Google Shopping?  How about Bing and Yahoo? Don't forget, as well as Google, Facebook, Instagram and KMG Smartchat, we also advertise our clients on Amazon, Snapchat, LinkedIn, Native Advertising and SEO.
KMG Social allows you to get creative and advertise on Facebook, Instagram and Instagram Stories. Luckily, you get two publishers for the price of one since they have merged. Social Advertising can target whomever you choose. KMG can build up audiences based on the behaviours, interests and demographic information of your potential customers. You want to target Females, 18-24, in London, interested in jewellery? No problem. Even better, if you have existing email lists or website visitors, we can use them for re-targeting. KMG can even create what are called lookalike audiences to target people just like your existing customers.

The targeting that Social Advertising allows means customers are in the market for your kind of business already! When your ad appears in their feed, alongside their friends' statuses and shares, it appears as native content.
This means it will look and feel like part of your customer's news feed already. The more creative you are, the more likely you are to engage and convert your customers. Social Advertising allows you to deliver creative, niche marketing campaigns rapidly and at scale. Like PPC, social advertising campaigns are 100% trackable. There are now billions of unique ad placements available every day on people's computers, tablets and smartphones. Algorithms will work out which individual placement is most likely to result in a click, lead or sale for you.

KMG Programmatic allows you to seamlessly appear while searching and browsing across the Internet. So how can companies be present on multiple website's throughout a customer journey and serve dynamic personalised offers whilst generating a positive Return on Investment (ROI)? This is where programmatic advertising comes in. Programmatic advertising is one of the fastest growing areas of digital advertising, using a combination of data, machine learning and automated systems, it allows advertisers to show the most relevant offers to a desired consumer as they browse the web in real-time. Not only is this far more effective in a landscape where relevancy is key, it also saves advertisers a lot of money compared to the traditional model of display ad buying where an advertiser would have to approach each desired website individually and buy a set number of impressions from them for their ad to be shown regardless of which user is viewing them. See below for an example of our KMG Programmatic advertising: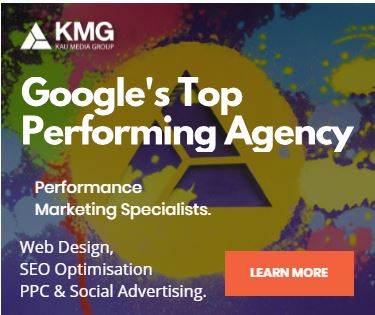 KMG SEO is for you if you want a long term strategy that also looks at and enhances the quality of your website. SEO makes your business detectable because it optimises your website, so that it has super 'crawl-ability' for Googlebots. It is an excellent way to get your website to rank on Google organically for relevant keywords of your choice. Google needs to view your website as an authority in your business's industry. Then it will start to move your business's website up the rankings. KMG has seen phenomenal results for our SEO clients for some very competitive keywords, meaning organic traffic has greatly increased and therefore, so have enquiries.
KMG Smartchat is effective if you want a quick win. It is our live chat tool technology that on average gives businesses a 30% increase on their conversion rate. Smartchat really is the most cost effective, useful and easy method of engaging directly with your future customers and procuring quality leads. Smartchat is the only marketing tool that keeps your business active after hours, for those evenings, in front of the TV scrollers.  And why miss out on leads over the weekend when you don't have to. The most exciting part of Smartchat, is that it is a Cost Per Lead product. This is so unique and a no brainer commercially. KMG Smartchat gets your business vital conversions 24/7, with real people answering customer queries on your behalf. And you only pay when you get a lead.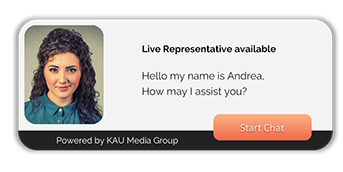 Clearly, you can expand your reach and reap the rewards. There are thousands of customers surfing the internet that can be reached through KMG Programmatic & Native Advertising and you don't need to be told how popular Instagram and Facebook are to put your business in front of millions of potential customers. There is no limit to people you can reach and scale.
Contact your Account Manager today, and they will give you a custom review of what is achievable for your business.