#BrightonSEO was back for 2019 this month. The annual one-day search marketing conference returned and we were invited to go again! Practical in-depth talks from industry experts that give intimate access to some of the best minds in the business and the best, up-to-date practices. Operations Director Ben and Senior Account Manager/SEO specialist Gabi attended the day. Here they are below on the train on their merry way.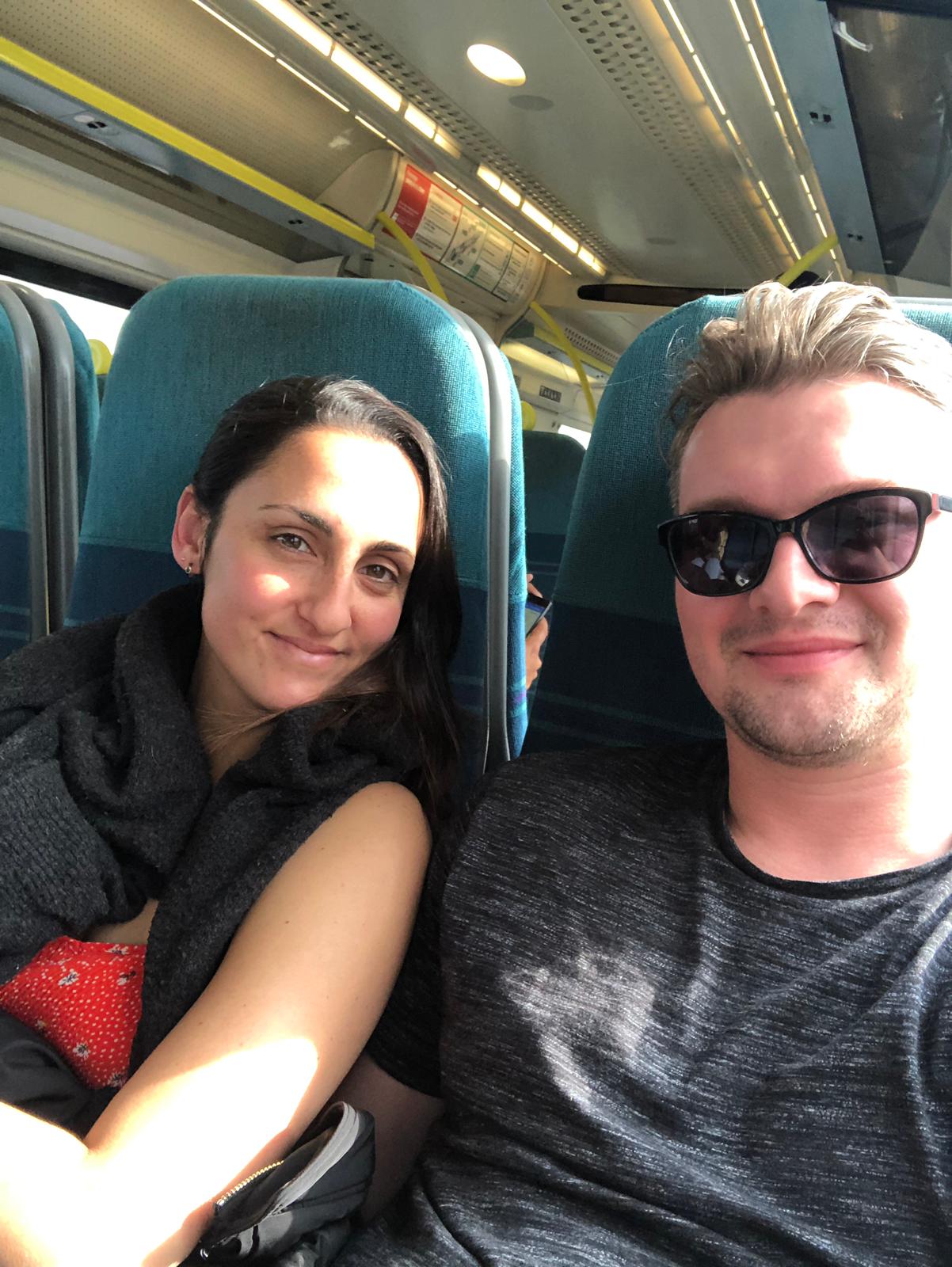 Gabi and Ben's favourite talks were on Speed & Performance Optimisation: How to Meet Users' High Expectations from Rachel Costello. A look at the latest research into what the landscape of speed looks like, and where even the most well-known websites are falling short. They listened to Google Smart Bidding: How to train your algorithm, a talk from Kian Nije. Selecting water tight account structure while using Google's automation tools where appropriate. Establishing the basics of good structure whilst dealing a shifting paradigm with mobile-voice search etc.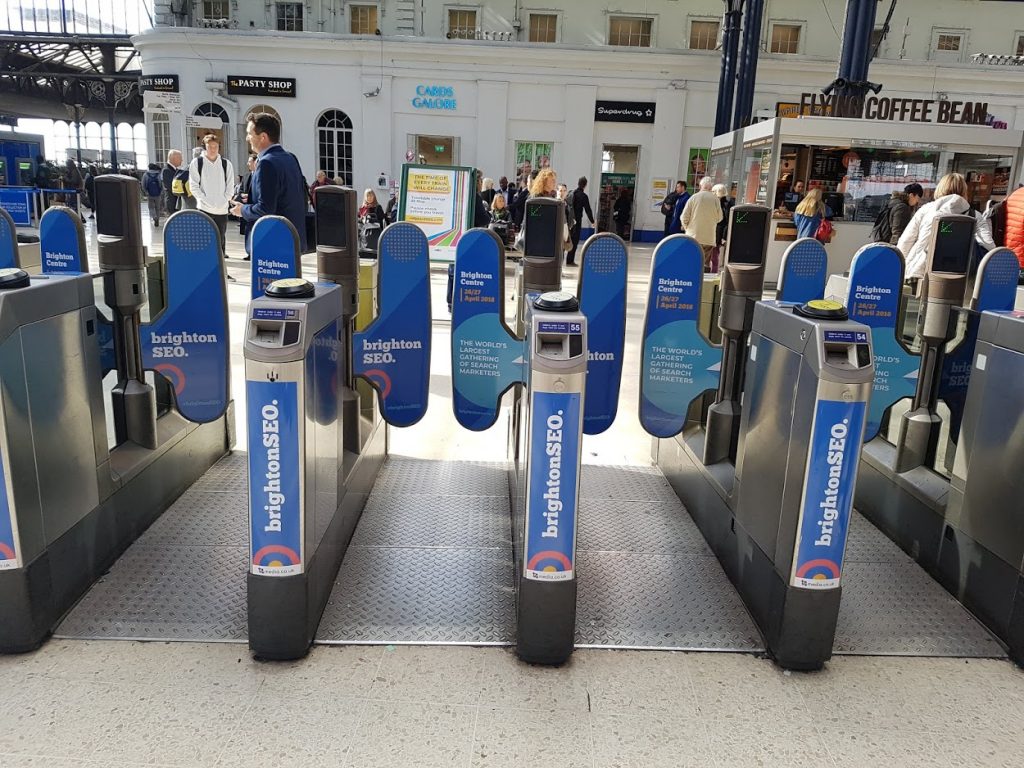 This year Brighton SEO had a fascinating Russia & China host of talks including: Harnessing the Russian digital opportunity. As the biggest internet market in Europe and with an ever-growing online population, Russia offers vast opportunities for international businesses looking to grow sales and reach new audiences and Embrace WeChat Marketing.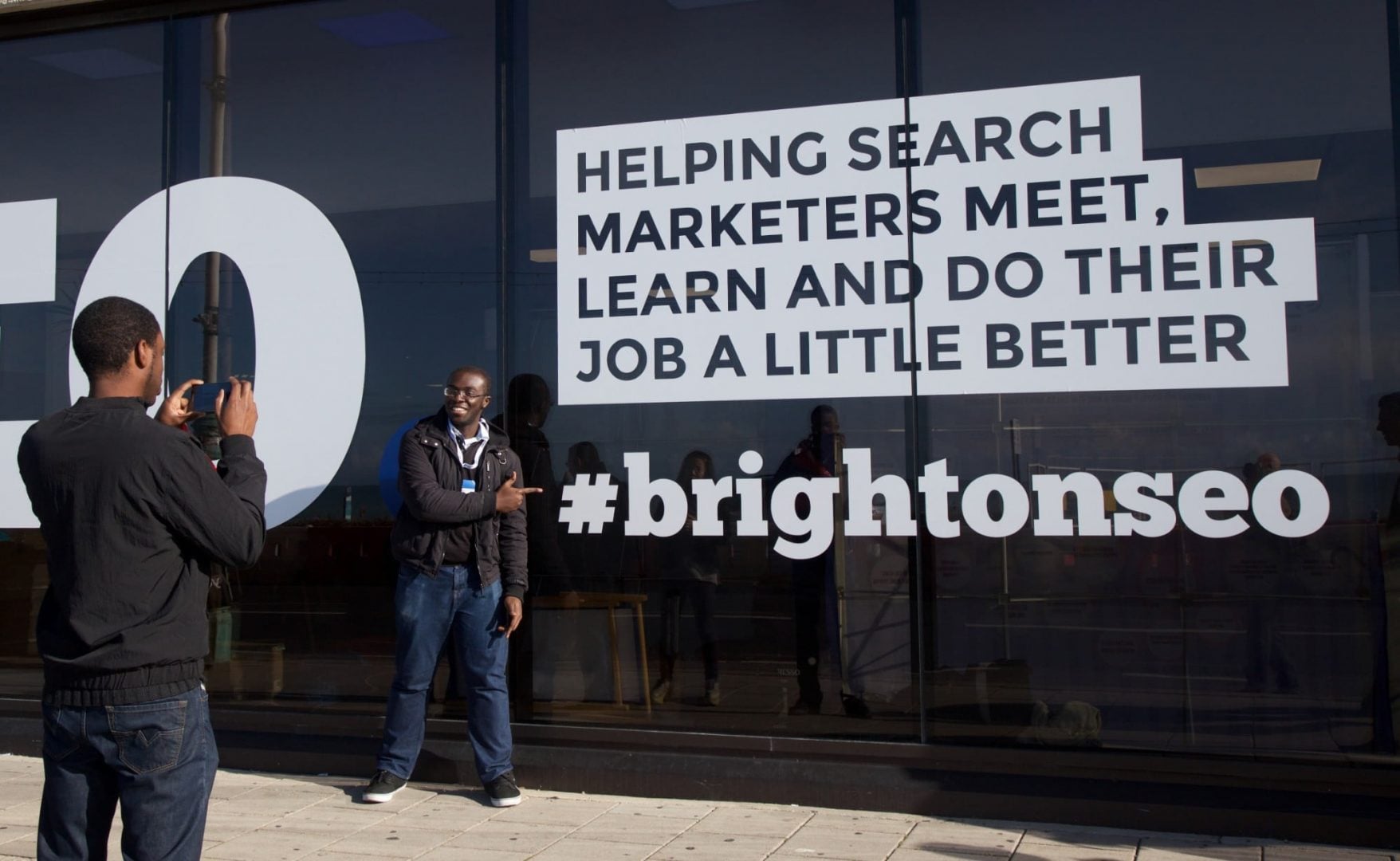 Brighton SEO sees 4,000 people attend annually and this year was no exception. We loved seeing some familiar faces and networking with our fellow SEO geeks. Until next year, #BrightonSEO!