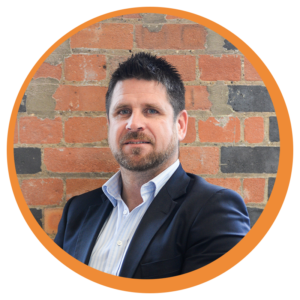 Meet Carl, the work hard play hard Digital Marketing Consultant that has been instrumental in the growth of his client's businesses.
"Now over 90% of my leads come from the work that KAU Media do on all aspects of my digital marketing. I find that Carl is proactive rather than reactive and is always coming up with new ways for me to develop my business. I consider Carl to have been an integral part of the success of my business and would highly recommend him and KAU Media."

Paul Prentice Family Law, CEO
Could you explain a little more about your position as a Digital Marketing Consultant at KMG?
As a digital marketing consultant, I am one of the go to reps between the client and the agency. I am there to guide and project manage the campaigns. Nurturing my valued clients, and getting the right new clients to join the KMG offering and start growing their business digitally.
Describe a typical working day for you as a Digital Marketing Consultant at KMG?
I spend my time prospecting for new clients through my network, affiliates and cold calling. I spend the other half of my time at KMG looking after my current campaigns, looking for new opportunities within them and looking at optimisation elements and liaising with other KMG team members to implement this. I arrange meetings with my clients, go and visit them and respond to client queries.
What made you go into digital marketing?
So, I come from a traditional marketing background. I worked for 15 years for Associated Newspapers. Over the last few years of being there, I saw first hand the shift in where the money was being spent towards digital so it was a natural progression to digital marketing.
Why do you like being a Digital Marketing Consultant?
I like being a Digital Marketing Consultant at KMG as I am always learning. Technology is always evolving and being in this position we get trained and updated on any new technology, ahead of the game. It is a varied career that is not all 100% office based so that suits me. I enjoy my role as I like making my clients happy, watching their businesses grow and being a part of that growth.
What has been your favourite moment working at KMG?
Spending the day with my colleagues at Ascot this year and organising our company skiing weekend next year.
What is the biggest challenge of being a Digital Marketing Consultant?
The biggest challenge, in our industry, is rebuilding the confidence that bad agencies have damaged potential clients with in the past. We have to re-build that trust with companies that have been stung before by irresponsible agencies that give the whole industry a bad reputation. This makes our job tougher.
What are you excited about in digital at the moment?
Social Advertising – it really compliments what we are doing on Google. Facebook have only just touched the surfaces and being a part of that progression is exciting.
If you didn't work in digital, where would you work?
I would love to be a professional rugby player but that's not going to happen.
Where do you see KMG in 10 years?
I see KMG as a multi-billion pound business, with 100+ staff and one of the biggest players in the digital arena and the go to place for performance marketing.
What do you do in your free time?
I love socialising, playing rugby and going to the gym. I spend quality time with my daughter and family, playing chess and SKIING!
Give us an interesting fact about one of your colleagues.
I found one out at lunch time actually about Paid Media Manager, Navin. When he was 12 years old he submitted a piece of art into Tony Hart's show and he won!
And Finally, in 3 words, how would your friends and family describe you?
Fun, loving and reliable.