We have taken a look back on this year's many many blogs and picked out the highlights and alongside this, some of the KMG 2018 milestones…
January 22, 2018 | Case Study: Stronghold Security Doors.
We kicked off the year with Stronghold Security Door's Case Study. They had the experience and the expertise in home security already, so it was about communicating that to potential customers and being highly visible when the relevant search was conducted. KMG needed to drive them new profitable leads through accurately targeted Google adverts, so that's what we did. Stronghold have had upwards of a thousand KMG SmartChat leads since starting with us. Their business has tripled in growth. As a direct result of working with us, they have moved locations.
February 2, 2018 | What is Paid Social? (and why you should be doing it)                                                   
This blog outlines the importance and value in Social Advertising being a key player in your omni-marketing strategy alongside Paid Search. Whether its prospecting or re-targeting, the targeting that Social Advertising allows means customers are in the market for your kind of business already! When your ad appears in their feed, alongside their friends' statuses and shares, it appears as native content.
February 9, 2018 | Case Study SEO: Saracens Solicitors                                                                 
This case study showcases KMG's premium SEO offering. With KMG; Saracens Solicitors scaled the dizzy heights of Google's search engine results pages to be on page one for the keywords 'Mortgage Solicitor' and 'Mortgage Solicitor London.' By January 2018, we had achieved page one, position one.  A significant achievement given that these keywords return over 1.3 million search results and London is the most competitive location in the UK. They were competing against Goliaths such as MoneySupermarket.com and outranking them.
March 9, 2018 | Case Study: Fashion Eyewear E-Commerce                                         
This March Case study shows an example of E-commerce success with KMG for Sunglasses retailer: Fashion Eyewear. The return on advertising spend (ROAS) for FEW has been very profitable, at 4 X return in the UK, 2 X return for the USA and a 2.4 X return in AUS. UK performance has been consistent during the long winter months despite the apparent seasonality of the sunglasses product.
March 23, 2018 | Hot Topic – AMP                                                                             
This blog introduced a vital new development in digital for 2018. AMP. It is essential that your business is, at a minimum, optimised for mobile. It needs to be mobile friendly. Furthermore, it needs to be AMP. What does this buzzword in digital mean at the moment? It stands for Accelerated Mobile Pages.
April 27, 2018 | Event – The MiSmile Annual Conference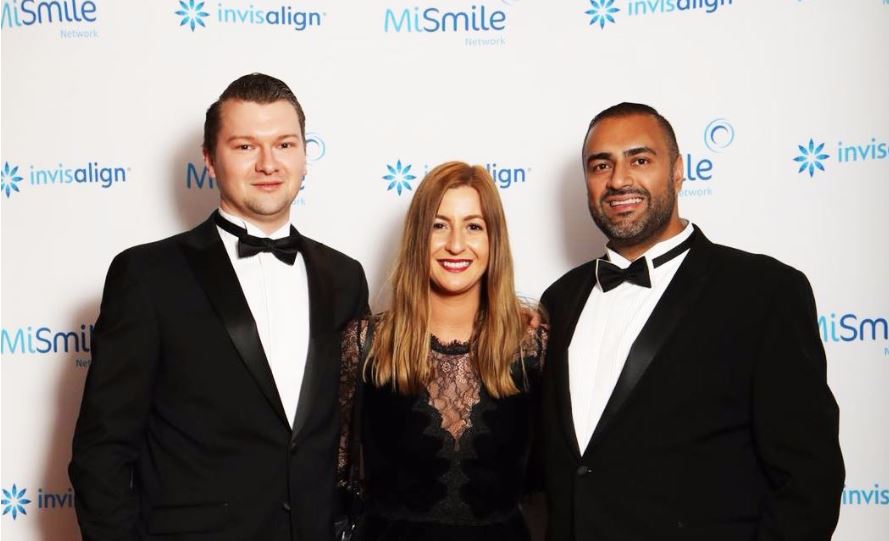 The above picture and blog shows KMG attending one of our favourite client's event in April. As the official MiSmile digital marketing agency, responsible for their entire network, KMG led a talk to a vast number of practices that attended about how they are benefiting from our hyperlocal paid search strategy. This was followed by an informative and practical workshop on what a practice can do to build their digital footprint and compliment KMG's work driving the best return. KMG are proud to feedback that March was a record month for the network to date in terms of the volume of leads that KMG have driven them and April is set to top that.
May 11, 2018 | Case Study – Chequers Dental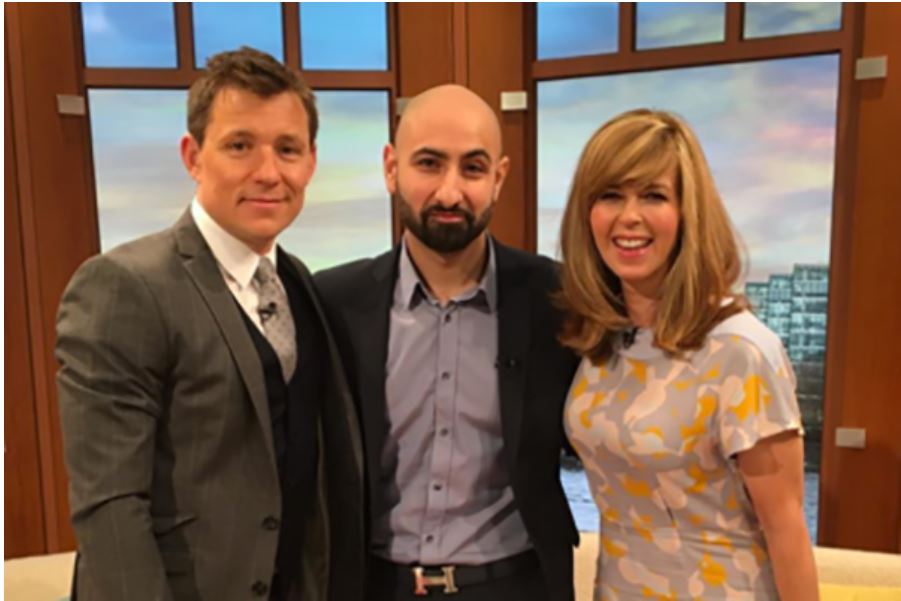 This Case Study was a fun one, about the Singing Dentist's practice: Chequers Dental. By using the power of pull marketing through Google and Bing, we were able to generate Chequers Dental huge volumes of Orthodontic patients, so much so that Dr. Milad Shadrooh is 8 weeks booked in advance for his Smilelign offering. Absolutely fantastic news!
June 19, 2018 | KMG's Sponsored Sporting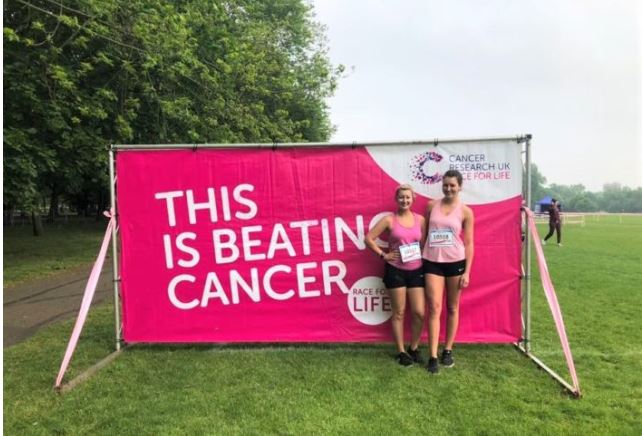 In June, KMG collectively ran or cycled over 230 km this month in an amazing effort for their chosen charities. An inspiring personal achievement for all involved and a great day for those that supported. The KMG running club have been training with the participants and practising at lunch time doing work outs in Ravenscourt local park.
July 15, 2018 | An Interview with Ben                                       
 In July, we spoke to Operation's Director Ben to find out what he does on a typical day? Checking all clients are happy and that all campaigns are performing well. I train the team on how to improve campaigns and client relationship management. The rest of the time is spent in between pitching for new business and client meetings.
July 25, 2018 | Case Study SEO – AMYMA                                        

This Case study was a combined strategy showcase, but focused on SEO success. To put the above graphic into perspective, for the term "capital bonds," there are 144 million search results on Google. Despite this challenge, within 4 months of running KMG SEO, we achieved page 1 rankings for AMYMA for this search term as demonstrated above. Through our extensive high quality blogging and constructive use of backlinks, we have created credibility and significantly boosted their website's organic ranking.
August 12, 2018 | On the Blog – Tracking: Getting Granular                
On the blog in August, our tracking technician Jaume blogged for us about the value that tracking brings to the advertiser: "To me the beauty of digital marketing is that it allows people to gain a complete understanding of which digital marketing strategies are driving returns and which tactics are a waste of valuable resources."
 August 29, 2018 | KMG are Google #PremierPartnerAwards finalists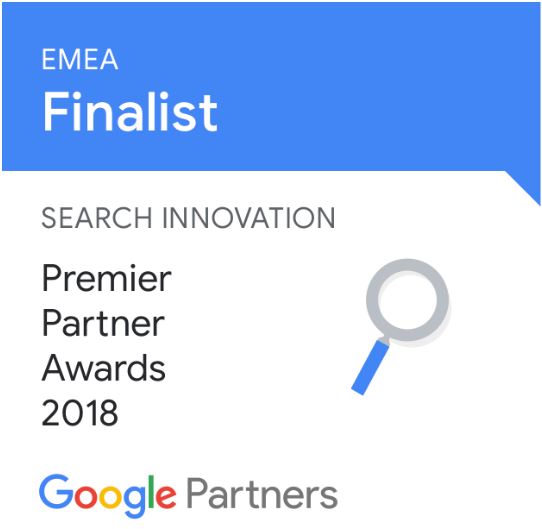 August was award central for KMG. Wow! It was an honour to report that KAU Media Group was shortlisted for the prestigious Google Search Innovation Award. We are part of an exclusive group of finalists that qualified for the 'Premier Partner Awards 2018' and are therefore "best-in-class when it comes to Google Ads." We are in the running to be crowned the best search agency for our innovative and technological approach to digital marketing.
September 21, 2018 | On the Blog – Top Tips for Handling Leads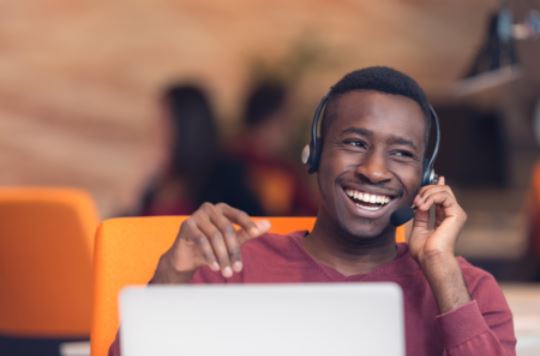 An informative and insightful blog in September, answering a question we get asked at KMG every month. How do I convert my leads? Converting leads is a commitment and a process that is worth investing training and resources in internally. Hebe talked us through her tips for converting leads in this guide. Whether your company is getting new business phone calls directly, or you are receiving "requests for a callback" or email form submissions that you have to follow up on, what really matters is your ability to develop these leads into tangible return on advertising spend.
October 19, 2018 | On the Blog: Guide to Google Reviews                         
In October, Navin, our campaign manager expressed the importance of leveraging reviews on Google. Having a solid strategy for managing and collecting Google reviews plays a vital role in the online marketing mix for any organisation. For SMBs it's even more important to take this seriously as savvy local consumer's final decisions are often swayed by companies with the best local reviews.
November 9, 2018 | Hot Topic: 5 Point Checklist For Choosing The Right Digital  Agency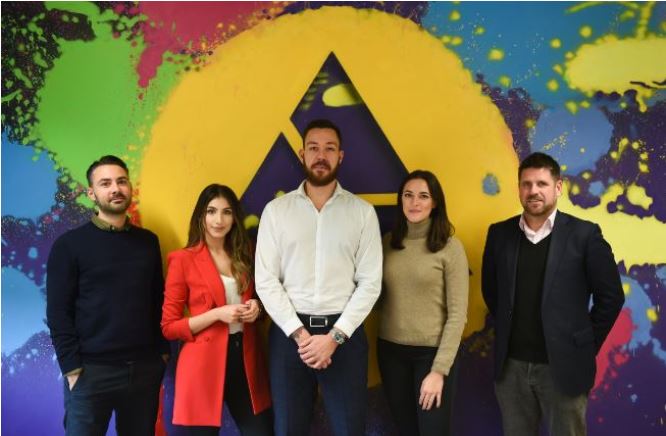 In November, Sam explained what to look for when you are choosing the right digital agency. Digital Marketing Consultant, Sam, shared Although it may seem complicated trying to navigate your way through the noise we call 'The Digital Marketing Industry', realistically there are only 2 important factors you need to tick off before working with an agency: 1) can they do the job, and 2) do you like working with them? In the end, that's all that matters. So once you've narrowed down the agencies you believe could actually run your digital strategy well, go for a beer with them. Whoever you enjoyed absorbing a pint with most, there's your guy! And at KMG, we love a pint.
November 28, 2018 | Case Study: MME London                                                  

In the count down to Christmas, we visited MME London to tell you their amazing Advertising journey with KMG. In the first month working with us, MME London made an 18 times return on investment (ROI), which means that for every pound spent, they made £18 back. The client has commented on the quality of the leads driven and has booked huge commercial new business directly off the back of our campaign. The conversion rate has at least tripled and they are now working at full capacity having to turn business away.
November 29, 2018 | Facebook Certified Planning Professional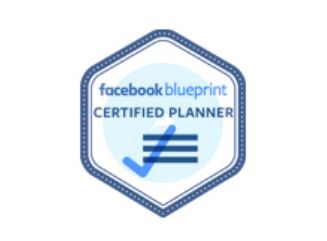 Last month, KMG because Facebook Blueprint Certified. Blueprint Certification is Facebook's credentialing program for digital advertising professionals who demonstrate advanced proficiency in Facebook marketing. The Facebook Certified Planning Professional credential is awarded to digital advertising professionals who are proficient in planning successful Facebook advertising campaigns.
And that wraps up an amazing year at KMG. Happy clients and positive ROI. Business's growing in unison powered by KMG PPC, creative inspiration and Social Advertising. Bring on the future.