Client Name: Nexus Vehicle Rental
Representing: Corporate Vehicle Hire
Company Background: As the UK's leading tech-driven business mobility provider, Nexus have nearly 20 years' experience as pioneers in developing innovative technology to make business mobility efficient and effective. Their revolutionary online rental booking and management platform allows business customers to access over 550,000 vehicles, including 100,000 specialist and commercial vehicles and 50,000 HGVs, across more than 2,000 UK locations. Nexus can source any vehicle, anytime, anywhere, and can usually deliver within two hours of a booking being made.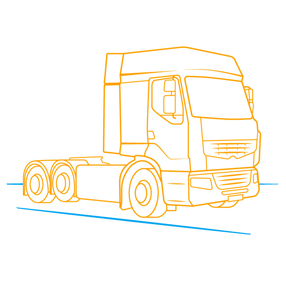 Client Journey with KMG: When Nexus first joined KMG, they were sceptical about PPC. Having previously run their own Google Ads campaign, with no visibility to how their spend was translating into business revenue and so they were 'non-believers' so to speak. Our digital marketing consultants re-assured them that PPC, if managed and optimised daily using big data and experience, would be the ideal channel in delivering the results they were after. We always knew it would be a challenge with an average of 6-9 month lead to account time.
Nexus challenged KMG to launch their new Heavy Goods Vehicle hire (HGVs) service offering; with no historical data, we knew we had to launch with a robust strategy that could be adapted in response to the market.  The typical Nexus client can range from a projected value of £10,000 to £5 million per year. With a impressive retention rate of over 90%; the acquisition of new accounts was our key focus. The complexity of Nexus restrictive vetting criteria had to be considered in the creatives and Ad copy to ensure the traffic driven to the landing page was relevant and genuine. We implemented KMG Smartchat, our cost-per-lead product. This would serve to work alongside the contact forms on the website , to capture and vet the leads in order to increase conversion rates.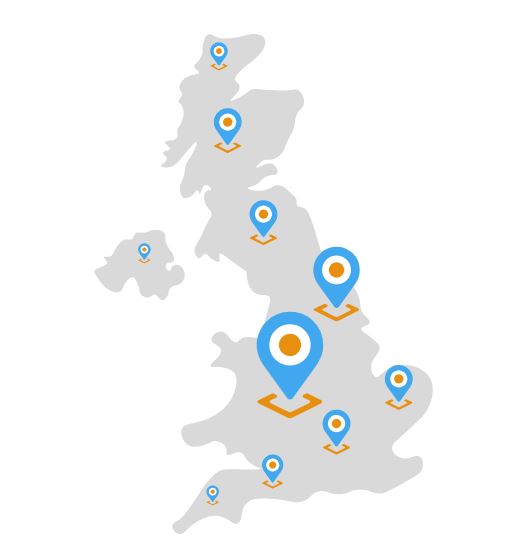 Performance: KMG performed an extensive landing page optimisation process in which the user experience was refined. We worked to achieve the delicate balance between reducing bounce rates and guiding the traffic effectively to complete the contact process and qualifying the leads in accordance to the 3 point criteria required. KMG SmartChat delivers a two-fold value for Nexus; It acts as a free vetting agent, that frees up admin time for the sales team and has notably increased conversion rate on the landing page. We are also delivering potential leads that they are able to nurture and progress at a later stage.
KMG were able to give Nexus vital transparency into the origin of their leads, through our KMG dynamic call tracking and Analytics platform. This increased visibility has directly helped Nexus streamline their internal account management process. They have now adopted a database in which they ensure the leads coming through their online channels are contacted within 24 hours, with specific team members taking accountability of different stages of the process. This is the true value of Performance marketing done well; It can help improve a business's internal processes as well external business presence.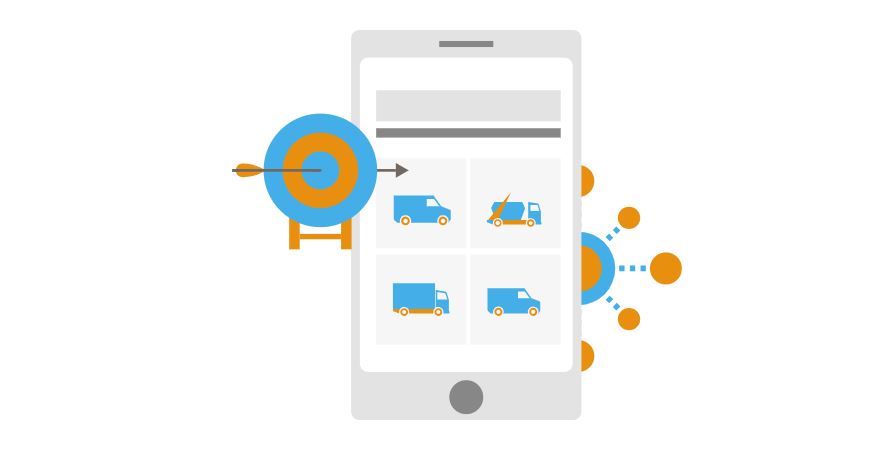 Most importantly, our search campaign has helped to generate double digit growth of accounts in the last three months, with an average order value range from £10,000- £500,000+ per year. In December, we were pleased to see that as a direct result of our PPC campaign, they reached full rental capacity of their Heavy Goods Vehicle (HGV) quota. KMG Smartchat has essentially reduced their workload and served as a vital tool to service their leads and convert quality traffic. Have you ever wanted more business than you can handle?
We look forward to our continued partnership. Get in touch with KMG to see how we can do the same for your business.