Client Name: Andrew and Andrew Solicitors
Representing: Family Solicitors in Portsmouth
Company Background: Established since 1954, Andrew & Andrew have been providing a high quality, professional and reliable service across the nation for over 60 years. They are well known and well respected within Hampshire, Portsmouth and surrounding areas, as well as successfully assisting clients throughout the United Kingdom.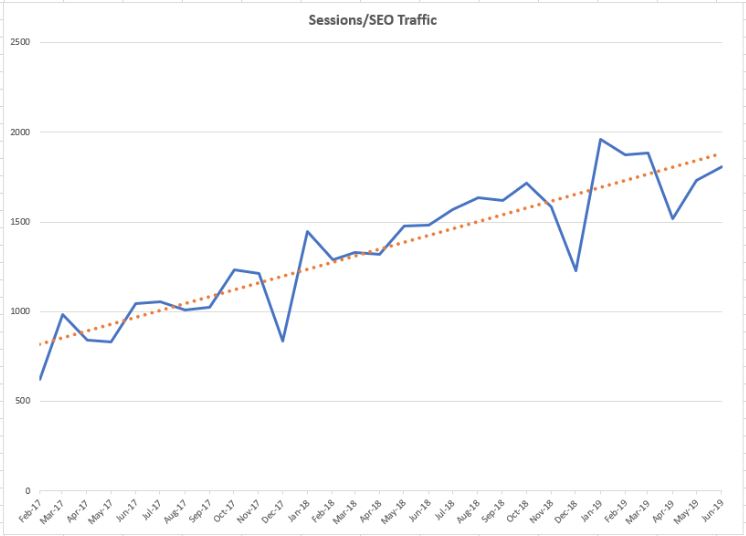 Client Journey with KMG: KMG started SEO for A&A in Feb 2017 after running a lucrative Google Ads campaign for them. This meant they had a marketing budget to expand and start to dominate Google organically in their area. KMG produce 6 relevant and engaging onsite blogs a month for A&A and 8 offsite blogs. This means they are getting a lot of fresh relevant content every month on their website and on their social platforms. We optimised their website for on-site SEO to ensure the Google bots like what they read when they scan the website.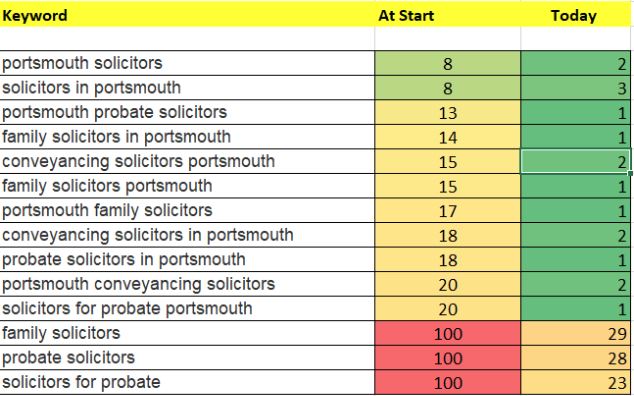 Performance: A&A's traffic has grown 3 fold from around 620 users a month before KMG started SEO to now at least 1800 new users a month. They are smashing it as a business and are really happy with the results. They have opened another branch of the business and have recruited many more staff to facilitate the new business generated. We target really competitive keywords and they are rising through the ranks for all of them. The majority of our keywords are in position 1 and 2 now. The work that we have done with A&A will have long-lasting results so that their business lasts the test of time on Google for paid search and organically.
If you are interested in KMG's SEO packages, get in contact with your Account Manager today.