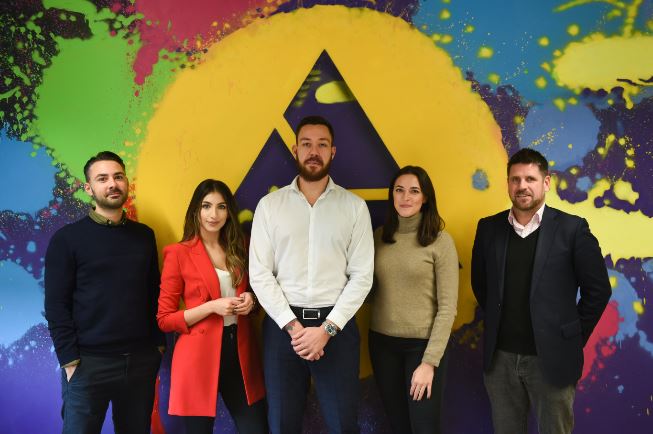 KMG's digital marketing consultant Sam (tall guy in the middle) has a 5 Point Checklist when choosing the right digital agency.
Make sure they understand your objectives.

Are you wanting lead generation? Are you wanting branding? Are you wanting to push a new service you offer? Are you wanting to raise awareness about a brand new product/service no one has heard of? These are the kind of basic questions you should be hearing from a prospective agency. Digital marketing isn't a single cookie cutter solution. There's many different tools you can use, each designed to achieve many different things. If an agency doesn't have a deep understanding of what your objectives are, then they're literally guessing what will work for you. Not good. The better you can describe your business objectives, the better your conversations will be with prospective digital agencies.

Credibility Credibility Credibility.

You wouldn't pay £100 per night to stay at a hotel with no reviews on TripAdvisor would you? Yet for some reason so many prospects I speak to have burned tens of thousands of pounds worth of poorly managed marketing without having bothered to even just check the agencies Google reviews. Many times they were swindled into it by the perception of a 'great deal'. Which brings me to my next point..

Shopping around for a deal is dangerous.

Well it is and it isn't. Let me explain: Let's say Agency A. recommends you a £3000 per month Google Ad spend. The moment agency B catches wind of that, there's a fair to strong chance they will sculpt their offer to sound far more attractive. And if they're like a lot of agencies out there, they'll instantly drop their pants and offer to do it for half the price. Your ears perk up because who wouldn't want a deal that great right?? Red flag. The majority of how online marketing is charged (with the exception of SEO and web design) is by click. Which goes straight into Googles/Yahoos/Bings' pockets. If a company offers to do it cheaper, more often than not it's coming off your bottom line. Not theirs. If you just absolutely can't help yourself from needing a good deal for you to consider spending money (you utter cheapskate), look for deals with added value, not a lower price. Ie: Perhaps negotiating on management charges, or a free landing page, or free ad creatives etc.

Do they practise what they preach?

A builder once told me not to judge a builders skill on how their own home looks. Which I never understood. So I still do. Run a quick search for their own key words/service areas. If they're not pumping money into the same things they're recommending you to, then that speaks volumes on not only their belief in what they sell, but also their skill.

And lastly, 'The Pub Test'.

(This is going to contradict this entire article) Although it may seem complicated trying to navigate your way through the noise we call 'The Digital Marketing Industry', realistically there are only 2 important factors you need to tick off before working with an agency: 1) can they do the job, and 2) do you like working with them? In the end, that's all that matters. So once you've narrowed down the agencies you believe could actually run your digital strategy well, go for a beer with them. Whoever you enjoyed absorbing a pint with most, there's your guy! And at KMG, we love a pint.
To work with KMG, contact us on 0203 368 8556 or info@kaumediagroup.com