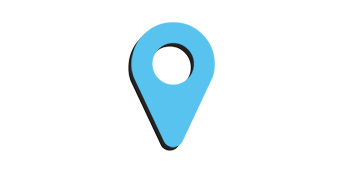 If I am booking a first aid training course for example, I would like it to be cheap and as close to my office as possible. While enjoying a city break, I may search on my phone for a 'Chinese takeaway near me.' From this search, I would expect to find a restaurant that offers good food, close to where I am. People want to be able to find a quality service quickly when they are online without excess travelling that wastes their time and money.
Both my search examples represent a wider trend in consumer behaviour, one that is driven by local intent. Local businesses can harness this by identifying ways to optimise their online presence for local searchers. If you are reading this as a local business owner, this could potentially mean high-quality traffic heading your way. Hyperlocal targeting is a very useful and profitable marketing strategy for meeting your customers' needs instantly. Turning browsers into buyers. Targeting customers by location allows you to offer a personalised service. Understanding how to enhance your content for these users can provide your brand with an excellent formula for success.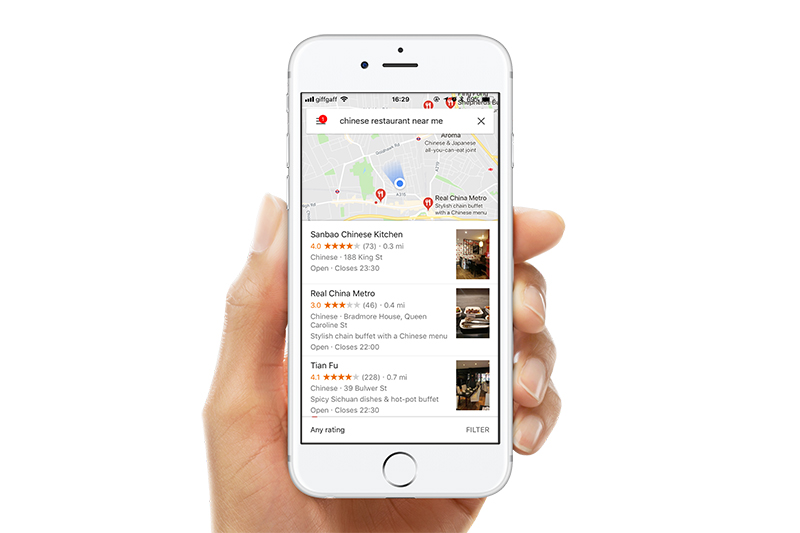 Google has refined its search ranking accordingly. A 'near me' search will return a narrower selection of just three local pack results on Google Maps. This covers a smaller, more targeted geographical area than ever before. Evidently, Google is encouraging the move towards hyperlocal.
Google wants its users to be connected as quickly as possible with the most relevant results that best fit what they're looking for. For my Chinese restaurant example, the three businesses that Google will show me on their three pack will have had consistently positive reviews from happy and satisfied customers. This will have built the brands credibility and placed them higher up the Google leader board. It works as a wealth of recommendations from fellow Chinese restaurant enthusiasts that Google can trust.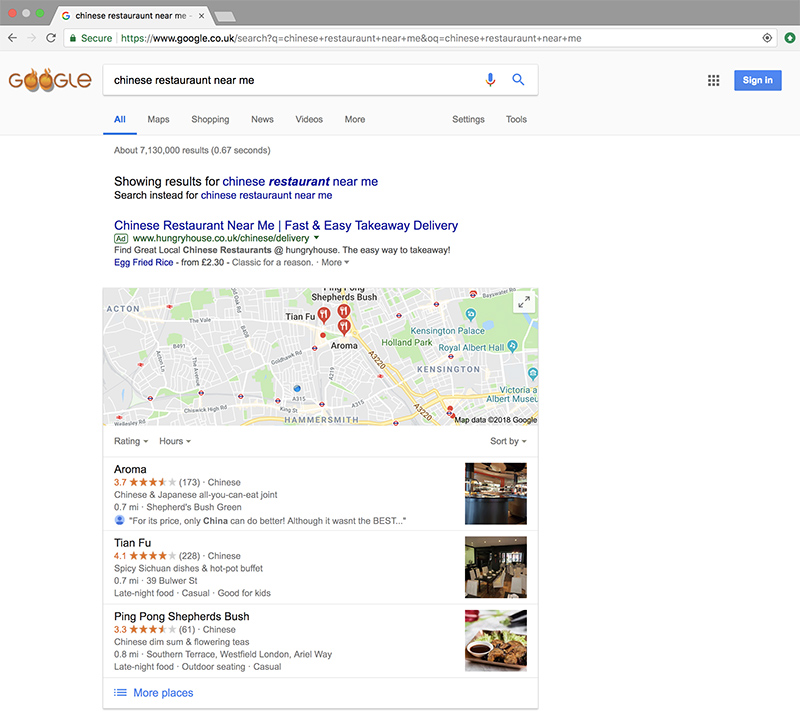 It seems obvious, but your NAP (name, address and phone number) needs to be the same wherever it appears online. Google values consistency across the web. Another tactic to optimize for local, is to write original, engaging content that has a local angle. Work your keywords into relevant content. If your business helps the surrounding community, is involved in charity work, or has any initiatives to help the vulnerable, make sure you include that. This will create genuine, hyper local content and links that engages local interest. This will get some big thumbs up from Google. These relevant links will encourage organic traffic and score highly in Search Engine Results Pages (SERPs). Identify what really makes your business unique and build your content around that. Then make this consistent across all your social media, linking to and from your site.
Finally, to utilise hyperlocal potential, your digital marketing needs to be mobile friendly and optimised for mobile. Your advert display should have clear contact information and click-to-call buttons. The more you cater to the needs of your mobile user, the easier it will be to attract local traffic and engagement. Some of the sectors that are benefiting greatly already from this hyperlocal trend are medical services, law offices, plumbers, pet services and real estate.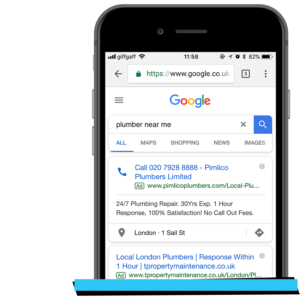 Hyperlocal and Geo-targeting your campaigns can only lead to an improved click-through rate and conversion rate. To succeed in this localised environment, small and medium sized businesses should adapt, play to their strengths and be committed to their hyperlocal PPC campaign. This will help to prevent their services being buried beneath the fold.
To optimise your business for hyperlocal, contact KMG today…