Servca are an independent Lloyd's of London broker, based in the City of London. With roots dating back to 2011, Servca specialise in arranging bespoke cover for professional organisations and individuals, whilst representing a number of organisations such as Medical Associations, British Insurance Brokers' Association (London, UK), Wellness Medical Protection Group (Chicago, USA) and regulated insurance intermediaries.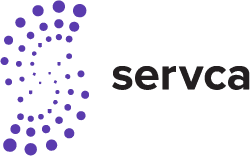 Objective
Servca joined up with KMG 6 months ago having been stung by Google Ads before. Their cost per acquisition was far too high, it did not make commercial sense for them. They were also not impressed with their current ad text strategy and how they were being portrayed online. Too much of their online marketing budget was being wasted on research and not converting.
We needed to restore their faith in Google Ads and run a campaign that drives them a return on their investment every month.
Solution
We implemented our strategy, rigorously refined the traffic and consulted on the landing page experience.
Servca has had record conversion rates month on month. Their cost per lead has dropped by 50% and the volume of new enquiries is consistently high. They are getting 60+ new enquiries every month and are very satisfied with the results. They are outranking their competitors and reaping the rewards.
Results
Cost per lead down by 50%
Consistent high volume, high quality leads
60+ new enquiries per month
Outranking competitors