Client Name: AMYMA
Representing: Private Investment
Company Background:
Amyma is an Investment Introducing Agent in the City of London.
Amyma specialises in connecting individuals actively seeking investment opportunities with companies valued between £5 million and £500 million with attractive investment prospects.
They introduce their clients to the most market competitive investments that are typically demanded by High Net Worth individuals and Sophisticated Investors.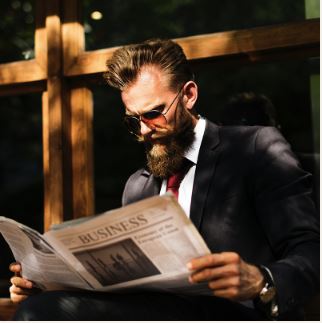 Client Journey with KMG:
AMYMA started with a Google paid search campaign with KMG, with a bespoke landing page strategy that yielded high return on advertising spend (ROAS). After the success of this base campaign, we decided to further enhance AMYMA's online presence via an SEO strategy. We decided AMYMA would benefit from an SEO strategy that targeted the following keywords: AMYMA (brand), Capital Bonds, Investment Opportunities UK and Investment Companies London. This would be challenging in a very competitive landscape, but KMG were confident they would deliver results.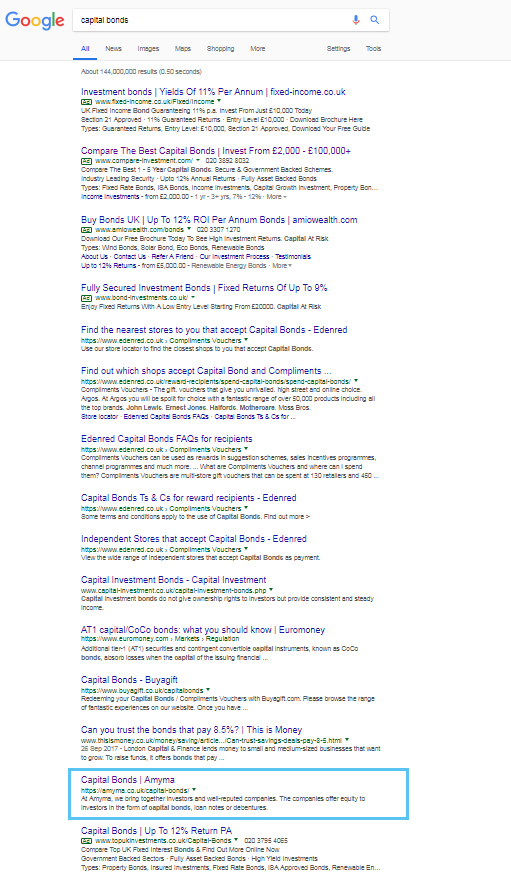 Performance:
To put this into perspective, for the term "capital bonds," there are 144 million search results on Google. Despite this challenge, within 4 months of running KMG SEO,  we achieved page 1 rankings for AMYMA for this search term as demonstrated above. Through our extensive high quality blogging and constructive use of backlinks, we have created credibility and significantly boosted their website's organic ranking.
We have also increased Organic traffic by 20% when comparing the first 3 months (Feb – Apr) of our campaign and the past 3 months (May – Jul). From being outside the top #100 positions on Google for the term "Investment Opportunities UK" at the start, AMYMA now ranks in the top #20 as we continue to  drive the campaign forward. 

Do you want to rank for keywords that are industry specific to your market? Contact KMG if you want to discuss how SEO can improve your organic rankings.