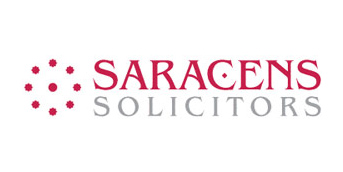 Client Name: Saracens Solicitors
Representing: Law
Company Background: 
Saracens Solicitors is a full service law firm based in London that offers first class legal services.
They are a Law Society accredited Lexcel firm that hold corporate responsibility close to their heart.
They have a national and international client base specialising in commercial law, real estate and property, commercial and general litigation, personal injury, employment, family, insolvency, business and private immigration.
Client Journey with KMG:
Saracens joined the KMG family in November 2016, running a PPC campaign with us. Another long term business goal they had was to improve their organic search ranking. We started to explore what KMG SEO could potentially offer in April 2017. Conveyancing is a challenging industry to rank highly in as it is extremely competitive. Saracen's organic ranking sat outside of the top ten pages on Google. Digital no man's land. 
Performance:
Incredibly, only two months into starting our SEO strategy, Saracens Solicitors was ranked on page one of Google for the key word 'Commercial Lease Solicitor.' (On average, it takes 6-12 months to climb up the ranks to page one status).

By July 2017, Saracens had scaled the dizzy heights of Google's search engine results page to be on page one for the keywords 'Mortgage Solicitor' and 'Mortgage Solicitor London.'  By January 2018, we had achieved page one, position one. A significant achievement given that these keywords return over 1.3 million search results and London is the most competitive location in the UK. They were competing against Goliaths such as MoneySupermarket.com and outranking them.

In an ever changing, competitive landscape, a proactive SEO strategy is very important. The incremental effect on their business has been to generate leads way above and beyond expectations. It is a long-term investment that works best through continuity and consistency. Your SEO strategy should evolve and adapt over time. Saracens are already thinking about the future and what keywords to rank for next.
Contact KMG if you want to explore your SEO strategy.