Our beloved Google Adwords has had a facelift and is looking fresh with new "exclusive features  – like cross-account recommendations, ad variations, and promotion extensions – to help you accomplish your unique business goals."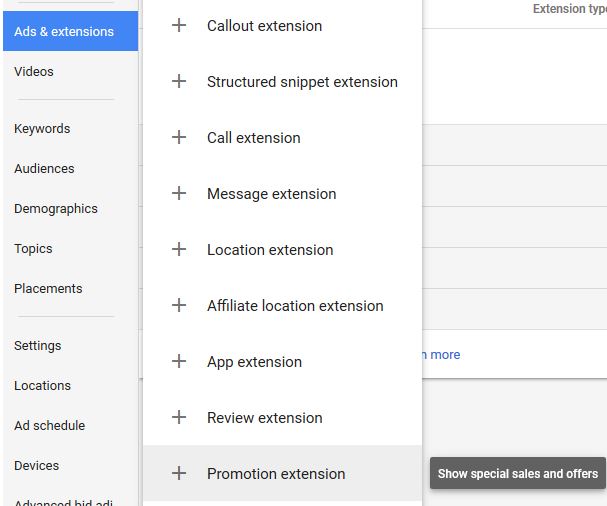 Whilst this is big news for us as an industry, as the Adword platform's interface that we interact with everyday has been forever changed, it is a positive renovation! Not only is the new Adwords 20% faster, is far more user friendly, intuitive and has some useful improvements. All this without it losing any historical campaign data, automated rules or reporting capabilities.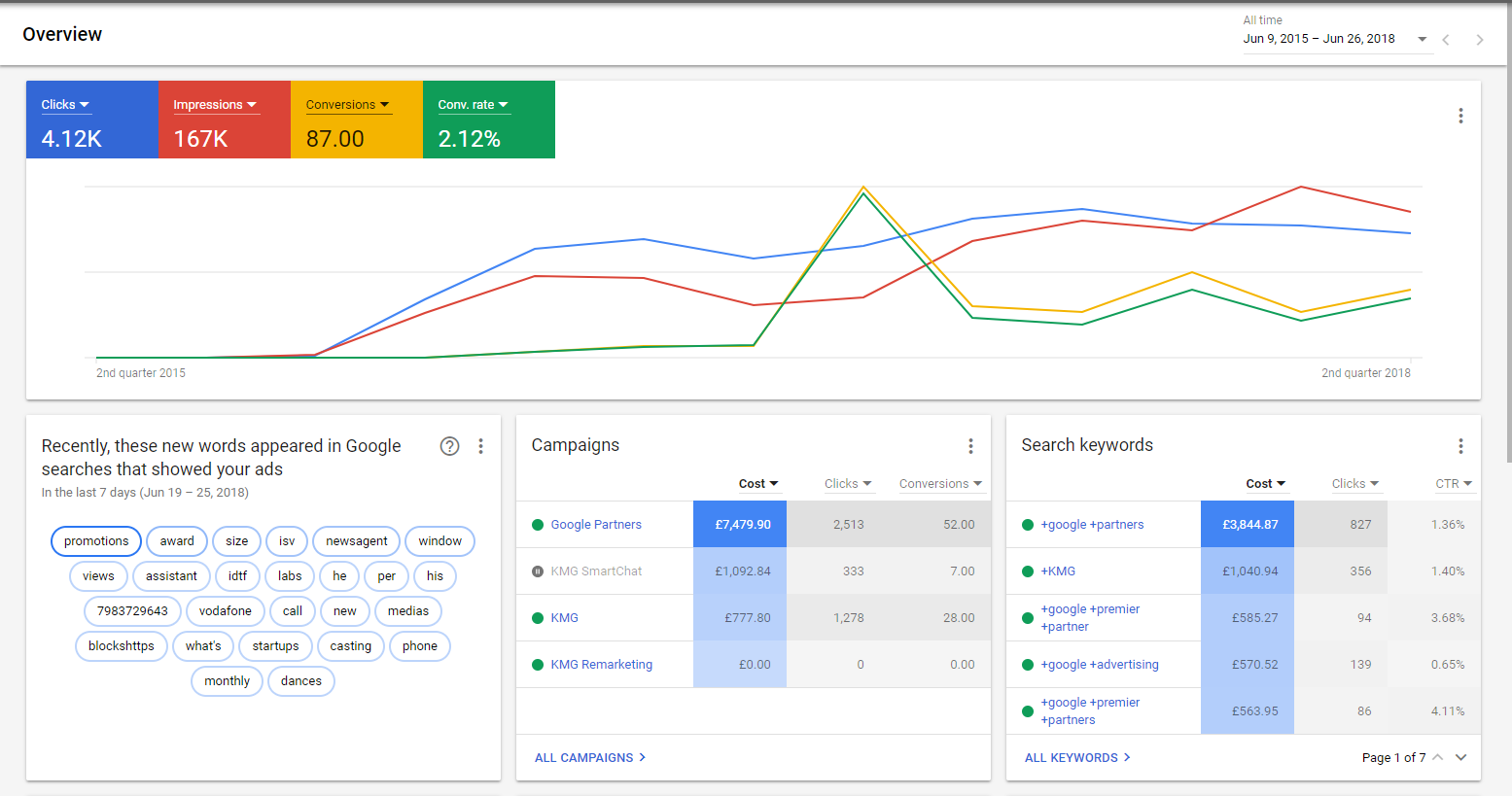 The Overview Dashboard is very nicely designed with custom reporting so that it is easy to see improvement suggestions for an Account. It shows keywords, Ads and Search insights. You can get deeper into your data with custom columns at keyword and ad level, reach people as they're making a purchase decision with custom intent audiences, create G-Mail asset-based ads, and see landing page performance and get data on mobile friendliness. The 'New Adwords Experience' offers heat maps to help with ad scheduling and auction insights. (See below)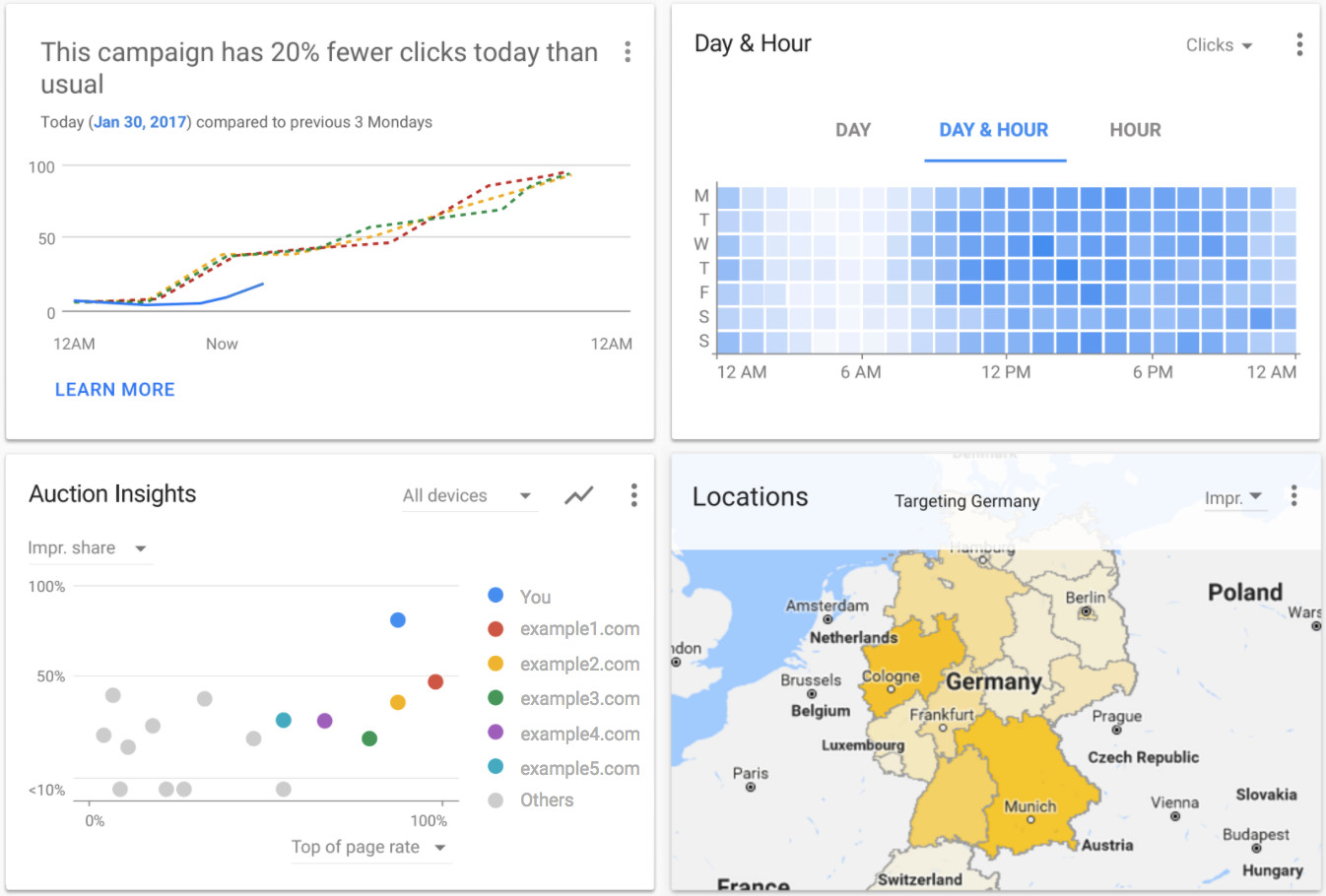 KMG have been preparing for this day for a long time, familiarising ourselves with the Alpha and Beta testing phase rollouts and embracing the new features, tools and resources. The warning that reached our inboxes yesterday was a surprise even to us. It had been rumoured within the industry that the change in interface would become permanent at the end of 2018. It seems the bigger Agencies are being notified and switched earlier and that there is a rolling transition for smaller Advertisers to be handed their date of no return. This will happen all the way through to the end of the year when globally, Google Adwords aims for the old UI to no longer be available.
Breaking News at KMG, The Google Adwords Team have officially announced that we will be permanently switching to the new interface on July 24th 2018. This is a welcomed change that we have been preparing for and will only improve campaign performance.
To find out more about the Adwords changeover, or to ask any questions, contact KMG today.