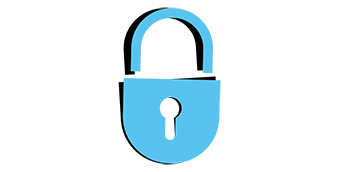 We have interrupted our usual forecast of Digital news to talk about the looming GDPR legislation.  Everyone who's anyone is talking about GDPR. There are even rumours that the G might be dropped and it just be called DPR, but what on earth is it? More importantly, what does it mean for your business? And when is it coming into effect?
GDPR stands for the new General Data Protection Regulation. It works to protect how EU citizen's data is being used and regulates the user of that data accordingly. The user being the business in possession, control or responsible for the processing of such data.
GDPR is about consumers' rights to the privacy of their personal data. Hell yeah!
It is also about businesses protecting themselves against the increasingly real threat of data theft. This protects both your brand and reputation.
Thirdly, GDPR aims to standardise data protection law through the single market. GDPR aims to update the legislation so that it reflects our modern, digitised, data-driven lives.
We recognise at KMG that a wealth of data is extremely valuable, we use data every day to optimise our campaigns effectively and thus, we agree that it is something worth protecting. Furthermore, our client's personal data deserves to be as secure as possible. GDPR is coming to a town near you on the 25th May 2018, so what should you do?
According to our trusted client at Assure UK, business owner and GDPR expert, Gareth Burton warns that all businesses will be affected. GDPR 'threatens significant fines and penalties for non-compliant data controllers and processors.' Therefore, becoming GDPR approved is unavoidable for any business that stores personal data. Data being anything that can be used to identify a person.
How does a business prepare for the upcoming GDPR crack down? It's not something that can be ignored, but if you are prepared and take the necessary steps you can save yourself a hefty fine. For a no obligation call about how Assure UK can help you prepare, please follow this link: http://www.gdprhealthcheck.com/gdpr-explained/
For some more general information: https://ico.org.uk/for-organisations/