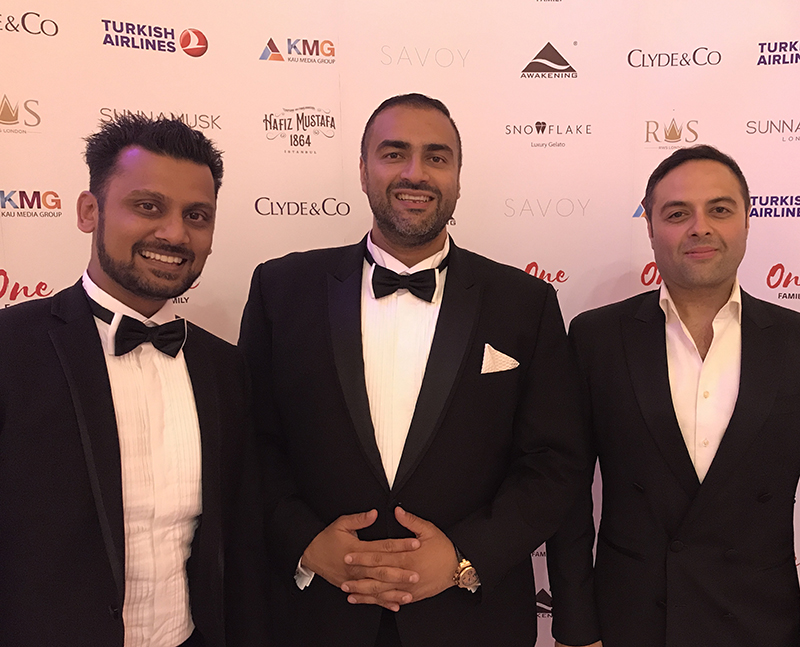 Unity and togetherness are at the heart of how KAU Media Group operate.
That is why we are proud to announce that we were the sponsor for the One Family official launch on Tuesday night. They are an amazing global-reach charity that brings people together to make a real, positive change worldwide.
One Family has committed to five focus areas where they aim to provide long-term solutions to those that desperately need help: Survival, Safety, Success, Strength and Sustainability. Long-term solutions empower people to carve a brighter and more secure future for themselves, their family and to enrich their community.
What made this event a perfect and natural sponsorship for KMG, and an evening that our founders really enjoyed, is our shared values. KMG love our own diverse family culture. We are situated in the heart of London, a proud multi-cultural city that has demonstrated to be forward thinking in recent events. We are a people-first agency with a lot of heart.
We sponsored One Family's launch because their charity is uniquely universal and they have a vision of a unified global family for all. There is only one race; the human race and love defies race, ethnicity, colour and creed. One Family and KMG believe that, now more than ever, there is far more that connects us as humans than divides us.
Furthermore, KMG identifies with One Family's digital-first approach to their philanthropy. As the UK's Fastest Growing Performance Marketing Agency, we live and breathe digital. KMG believe in the unrivalled power and reach that digital brings and can be harnessed for good. Equally, One Family connect to people digitally through music, media and technology. Digital is the way forward; to raise awareness, engage and mobilise people to help those in need.
For KMG, social responsibility forms the very foundation of our ethos and that is why we donate a percentage of our revenue to charities we believe in every year.
We are so excited to have partnered with One Family for their special evening. A charity that helps to feed, water, shelter, rehabilitate, equip, and most importantly, empower lives around the world. Together we share this world, let's make it a better place to live for all.